01
Type in your personal information
02
We'll create the perfect diet for you
03
You can start your new lifestyle! Easy, right?
Used by everyone.
Built by health freaks.
Our services are used by more than 10,000 users in over 10 countries.
It doesn't have to be boring
When we've received your personal preferences we will create a unique diet plan specifically made for you.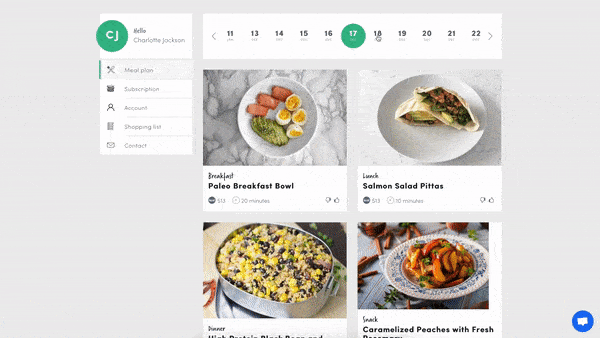 "I am so much happier that I can finally fit my old clothes and be able to take part in activities with my kids. I finally feel like a normal person  - nothing is holding me back anymore"

Maria
Let's get specific!
What do I get?
Personal diet
A diet made only for you. 100% unique with food enjoy. Every month.
Weekly shopping list
A weekly shopping list for everything you will need for your diet.
Track your progress
Track your journey and see how fast you lose weight with Nutiro.