Feeling overwhelmed by meal planning and looking for some meal prep inspiration? Imagine having a week's worth of healthy meals at your fingertips, saving time, money, and effort.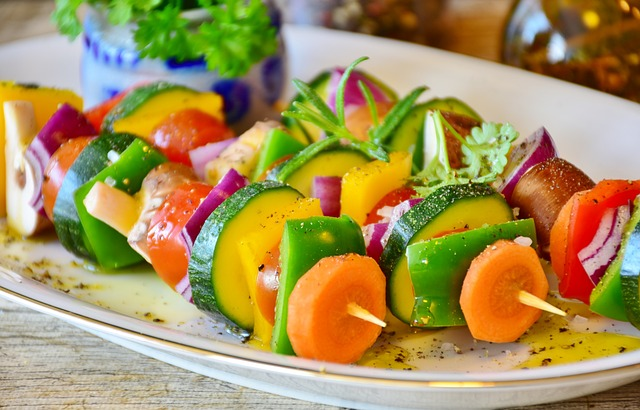 This blog post explores over 60 healthy meal prep ideas to help you transform your busy mornings, make lunchtimes more enjoyable, and simplify dinner preparations.
Say goodbye to the stress of last-minute meal decisions and embrace the joy of having delicious meals ready when needed.
Short Summary
Discover inspiring and nutritious meal prep ideas for breakfast, lunch, dinner & snacks!
Explore flavors from around the world with global cuisine recipes.
Maximize freshness and save time with meal prep batch cooking techniques and storage solutions.
Breakfast Meal Prep Inspirations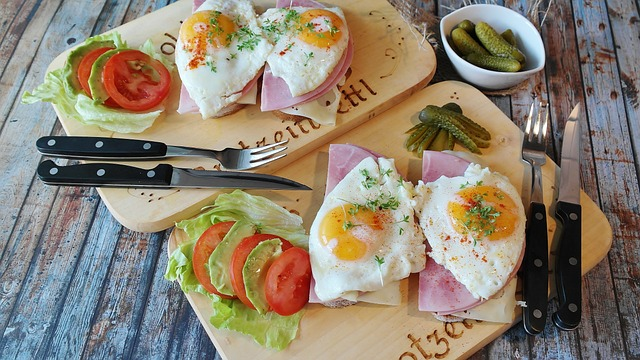 Let's start with the most important meal of the day: breakfast. Are you tired of grabbing a sugary cereal bar on your way out the door? Healthy breakfast meal prep is your answer!
When you meal prep, you'll never have to worry about skipping breakfast again with options like overnight oats variations, protein-packed muffins, and breakfast burritos.
These delicious and nutritious options will energize and satisfy you throughout your busy mornings.
Overnight Oats Variations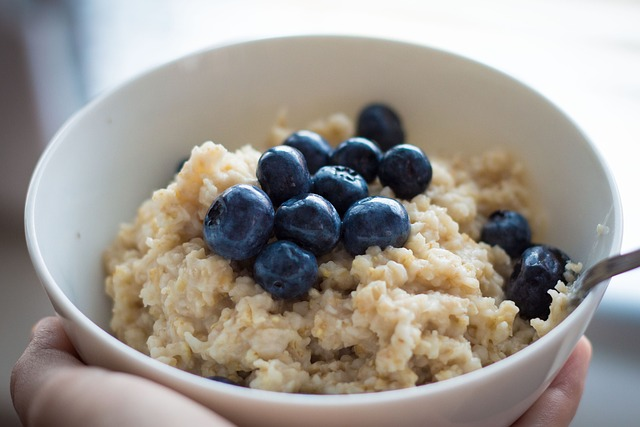 Overnight oats are the perfect solution for a nutritious and hassle-free breakfast. Simply combine oats, milk, yogurt, and your choice of fruits, nuts, and seeds in a container, and let the magic happen overnight in the refrigerator. Wake up to a delicious and satisfying breakfast that's ready to eat. This is a meal prep win!
The variations are endless – try combinations like pear and cinnamon, tropical fruits with coconut, or chocolate and almond. You can even prepare several jars at once to have a week's worth of breakfasts ready to go!
Protein-Packed Muffins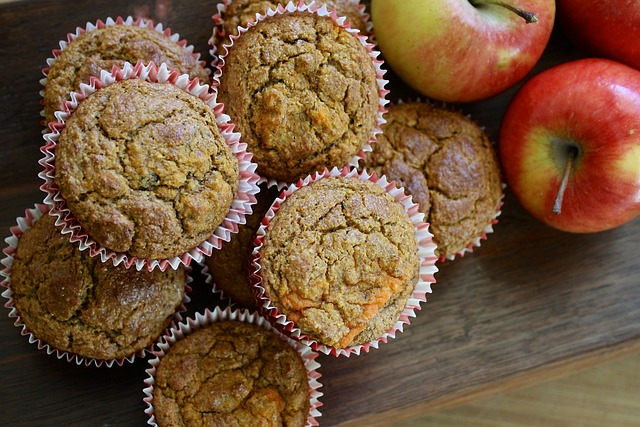 Muffins aren't always filled with sugar and empty calories! Protein-packed muffins are an excellent choice for a quick, easy breakfast that keeps you full and energized. Make a big batch of muffins packed with nuts, seeds, and fruits, and store them in the freezer for a grab-and-go breakfast.
Try recipes like Protein Pumpkin Blender Muffins, Healthy Ham and Egg Muffins, and Blueberry Protein Muffins. With these in your meal prep arsenal, you'll never have a boring breakfast again.
Breakfast Burritos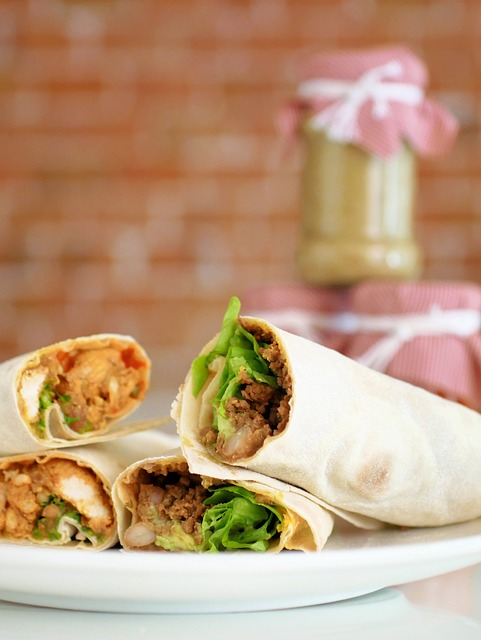 Breakfast burritos offer a delicious and satisfying start to your day. Combine eggs, beans, vegetables, and cheese in a tortilla, and enjoy protein-packed meal prep recipes that you can j that will keep you full for hours.
Experiment with different fillings like sausage, eggs, and cheese with fresh avocado salsa, or try a healthier option with smashed avocado and scrambled eggs. Breakfast burritos are freezer-friendly, so you can prepare a big batch and have a tasty breakfast ready in just minutes on busy mornings.
Flavorful Lunch Bowl Ideas
Are you tired of the same old sandwich for lunch? It's time to level up your lunch game with flavorful lunch bowl ideas!
With options like whole grain bread, salad, and protein bowls, you'll never run out of tempting combinations to satisfy your midday hunger.
These bowls are perfect for meal prep, as they can be easily assembled and stored in the fridge for a week's worth of delicious and healthy lunches.
Grain Bowls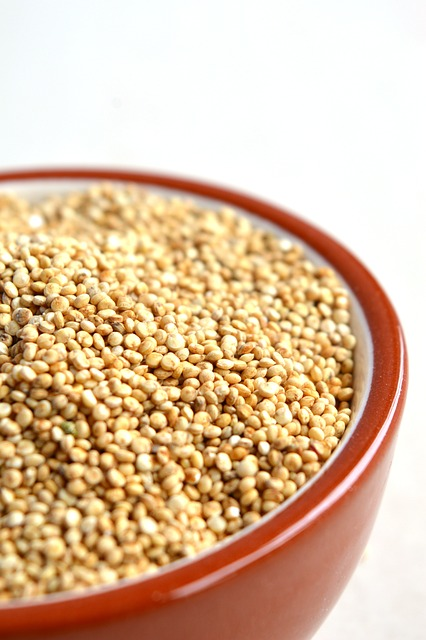 Grain bowls are a fantastic way to create a balanced and nutritious lunch that's packed with flavor. Start with a base of quinoa, rice, or other grains, and then add a variety of vegetables, proteins, and dressings for a truly satisfying meal.
Try a Mediterranean Quinoa Salad with roasted tomatoes, olives, and Italian dressing or a Broccoli Pesto Quinoa Salad topped with lemony pesto, crispy chickpeas, and crunchy roasted veggies ?. The possibilities are endless, so let your taste buds guide you in creating your perfect grain bowl.
Salad Bowls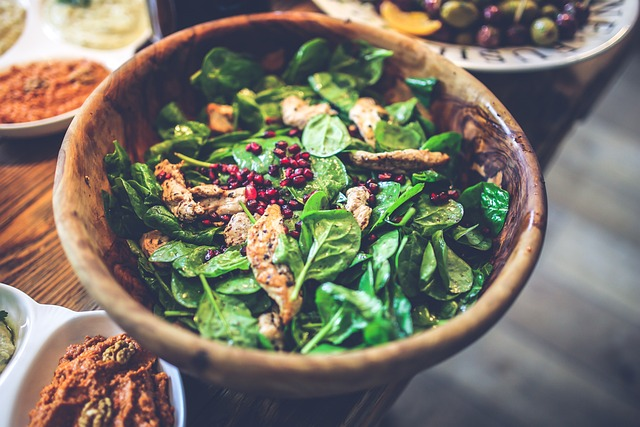 If you're craving a lighter lunch option, salad bowls are perfect. Start with a base of fresh greens, then add in a variety of vegetables, proteins, and dressings to create a delicious and nutritious meal. From Greek quinoa salad bowls to Thai-inspired quinoa salads, there's a world of flavors to explore.
Don't be afraid to get creative with your ingredients and dressings; this is where the magic happens.
Protein Bowls
Protein bowls are the perfect solution for those who need a little extra protein in their day. These bowls feature lean proteins like chicken breast, fish, or tofu, along with a variety of vegetables and flavorful sauces.
Try a Vegan Burrito Bowl with tofu scramble, black beans, and fresh salsa, or a Best Buddha Bowl with brown rice, various colorful veggies, and a zesty turmeric-tahini sauce. With protein bowls, you'll have a satisfying, energizing, healthy lunch that keeps you going throughout the day.
Dinner Meal Prep Made Easy
Dinner doesn't have to be a complicated affair. With these easy meal prep recipes and ideas like one-pot meals, sheet pan dinners, and freezer-friendly options, you can simplify your dinner preparations and enjoy relaxing in the evenings more.
These dinner options are convenient and delicious, ensuring that you and your family will look forward to mealtime every day.
One-Pot Meals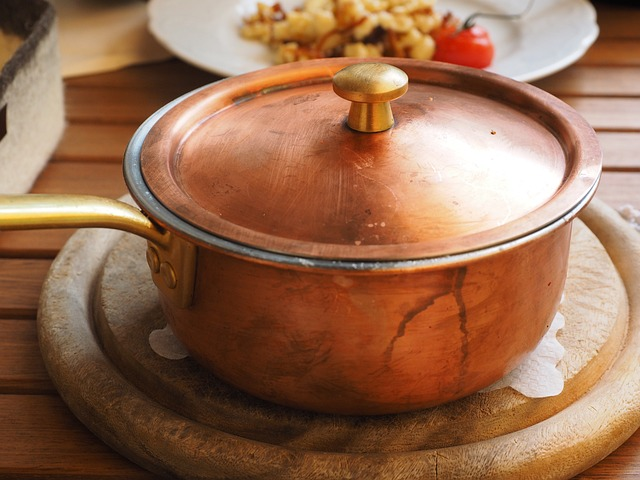 One-pot meals are a lifesaver for a busy schedule on weeknights. With everything cooked in a single pot, you'll also save money and time on both cooking and cleaning. Combine various ingredients like proteins, vegetables, and grains, and let them cook together to create a flavorful and satisfying meal.
Try recipes like One-Pot Greek Pasta, Skillet Green Chile-Chicken Enchilada Casserole, or Roasted Salmon with Broccoli and Tomatoes for a delicious and easy dinner solution.
Sheet Pan Dinners
Sheet pan dinners are another fantastic option for a quick and hassle-free dinner. Simply place proteins, vegetables, and seasonings on a baking sheet, and let them cook together in the oven. This method saves time and allows all the components and flavors to meld together beautifully.
Experiment with Sheet Pan Chicken Tikka, Halibut with Potatoes, or Vegetarian Chili for a delicious and low-maintenance dinner.
Freezer-Friendly Options
For those who like to plan meals ahead, freezer-friendly options are a game-changer. Preparing meals in advance and storing them in the freezer ensures that you always have a delicious dinner ready, even on the busiest days.
Try recipes like 4-Ingredient Baked Pesto Chicken, Citrus Salmon, or Slow Cooker Cajun Beef for a mouthwatering meal that can be easily stored and reheated.
Global Cuisine Meal Prep
Why not take your taste buds on a culinary adventure with global cuisine meal prep? By exploring Mediterranean recipes, Asian-inspired dishes, and Latin American flavors, you'll never get bored of your meal prep routine.
These delicious and diverse meal options will satisfy your cravings and introduce you to new ingredients and techniques that you can incorporate into your everyday cooking.
Mediterranean Recipes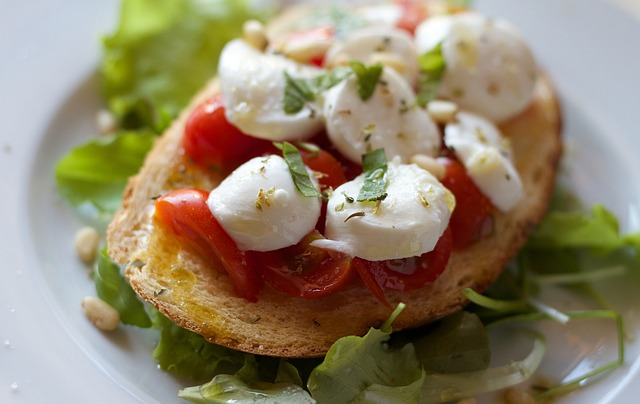 Mediterranean recipes are known for their fresh ingredients and vibrant flavors. With dishes like Greek moussaka, Italian lasagna, and Spanish paella, you'll be transported straight to the sunny shores of the Mediterranean.
These recipes often feature ingredients like olives, tomatoes, and feta cheese, offering a delicious and healthy option for your meal prep routine.
Asian-Inspired Dishes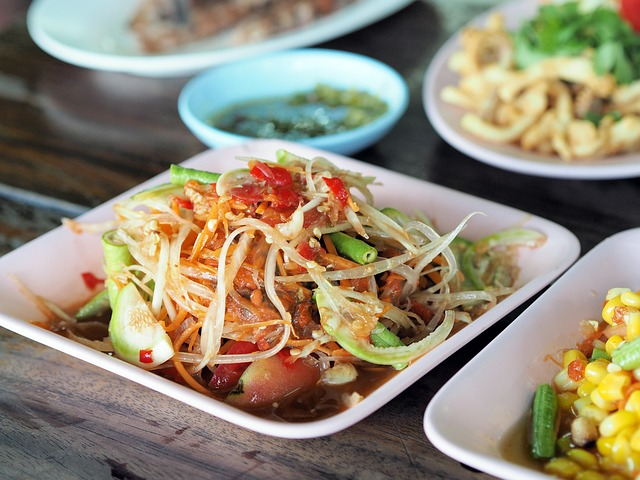 Asian-inspired dishes offer a variety of flavors and textures that are sure to excite your palate. With ingredients like noodles, tofu, and an array of vegetables, you can create dishes like Thai chicken spring rolls, Chinese stir-fry, or Japanese sushi.
Don't be afraid to experiment with different sauces and seasonings to create a truly unique and flavorful meal.
Latin American Flavors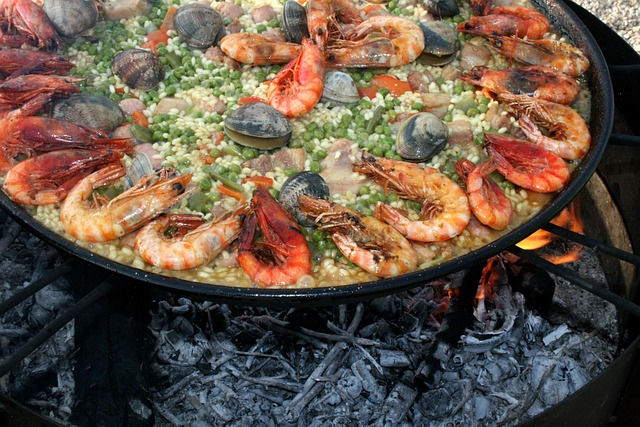 Latin American flavors are an exciting combination of spices, peppers, and other ingredients that create a truly irresistible cuisine.
With dishes like Brazilian moqueca baiana, Mexican tacos, Cuban ropa vieja, and Venezuelan arepas, you'll be introduced to a world of delicious flavors and textures.
Embrace these bold and flavorful dishes in your meal prep routine for a truly unique culinary experience.
Plant-Based Meal Prep Ideas
Plenty of delicious and satisfying choices exist for those looking to incorporate more plant-based options into their meal prep.
From veggie-packed salads, hearty soups, and stews to meatless protein sources, you'll find various plant-based meal prep ideas that will keep you feeling full and energized throughout the day.
These meals are easy to make and can be prepped beforehand, so you can enjoy a nutritious and delicious meal without spending too much time in the kitchen. With a little bit of planning.
Veggie-Packed Salads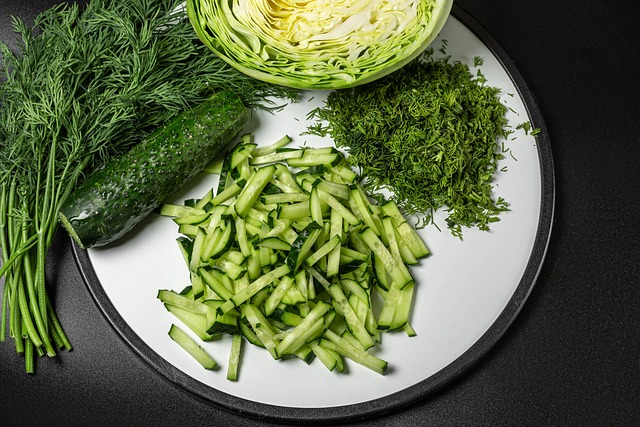 Veggie-packed salads are a fantastic way to get a variety of essential nutrients in one meal. You'll never run out of enticing options with combinations like fresh spinach and kale salad with grated beet, crunchy chopped salad with pumpkin seeds sliced avocado, and California quinoa and avocado salad.
Don't be afraid to get creative with your ingredients and dressings; this is where the magic happens.
Hearty Soups and Stews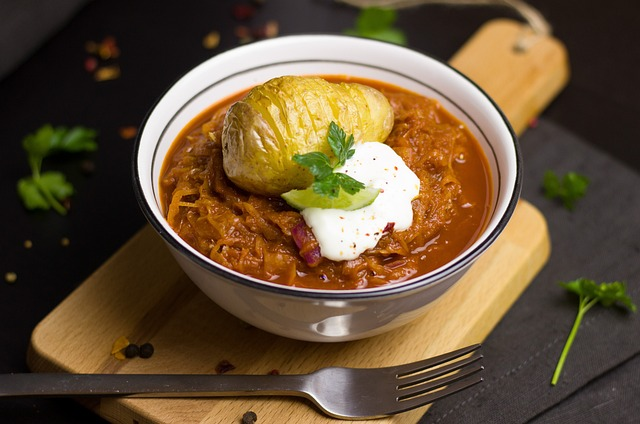 Hearty soups and stews are perfect for those seeking a comforting and filling plant-based meal. With dishes like lentil soup, black bean chili, and vegan minestrone soup, you'll enjoy a variety of delicious flavors while still getting all the nutrients you need.
These dishes are perfect for meal prep and can be easily stored and reheated when needed.
Meatless Protein Sources
When it comes to plant-based meal prep recipes, it's essential to include meatless protein sources like beans, lentils, and tempeh.
These ingredients provide a satisfying and filling meal and offer a variety of nutrients essential for a healthy diet.
Experiment with different meatless protein sources in your meal prep to create a truly unique and delicious dining experience.
Snack and Side Dish Prepping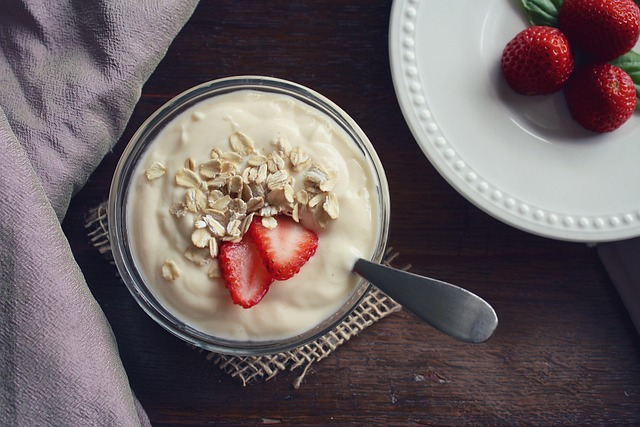 Don't forget about the smaller details! Snack and side dish prep is just as important as preparing your main meals.
By incorporating energy-boosting snacks, delicious vegetable sides, and grain and legume sides into your meal prep routine, you'll always have something tasty and nutritious to enjoy throughout the day.
Energy-Boosting Snacks
Energy-boosting snacks are essential for keeping you fueled and focused throughout the day. With ingredients like nuts, seeds, and dried fruit, you can create a variety of delicious and nutritious snack options.
Try trail mix, fruit with peanut butter, or yogurt for a quick and nourishing energy boost between meals.
Vegetable Sides
Vegetable sides are an excellent way to add color, texture, and nutrients to your meals. Whether you choose to roast, steam, or sauté your vegetables, there are countless delicious options to explore.
Try roasted vegetables with pecans, steamed green beans with lemon, or herbed tomato gratin for a tasty and nutritious side dish.
Grain and Legume Sides
Grain and legume sides are a fantastic way to add substance and nutrition to your meals. With options like quinoa, rice, and beans, you'll never run out of delicious and filling side dishes.
These sides can be easily incorporated into your meal prep routine and stored in the refrigerator or freezer for later use.
Time-Saving Meal Prep Tips
Now that you have a wealth of healthy meal prep recipes and ideas at your disposal, it's time to learn some time-saving tips and tricks.
With batch cooking techniques, ingredient preparation, and storage solutions, you'll be able to streamline your meal prep routine and make the most of your time in the kitchen.
Batch Cooking Techniques
Batch cooking techniques are a great way to save time and effort by preparing multiple meals at once. By making large quantities of soups, stews, casseroles, and more, you can reduce food waste and ensure you always have a delicious meal ready.
Experiment with different recipes and cooking methods to find the perfect batch cooking technique for you.
Ingredient Preparation
Ingredient preparation is key to making your meal prep experience as smooth and efficient as possible. Pre-chopping vegetables, marinating proteins, and pre-cooking grains ahead of time can save you valuable time in the kitchen.
You can easily create delicious and nutritious meals by staying organized and preparing ingredients in advance.
Storage Solutions
Proper storage solutions are essential for keeping your meal prep fresh and safe. Invest in airtight containers or freezer bags to ensure your meals stay delicious and nutritious for as long as possible.
By storing your meals properly, you'll enjoy the fruits of your meal prep labor without any worries about spoilage or contamination.
Special Dietary Needs Meal Prep
No matter your dietary needs, there's a meal prep solution for you. Whether you're looking for gluten-free recipes or low-carb meals, you'll find many options to suit your specific needs.
Embrace the variety of vegetarian meal prep recipes and ideas available and create a meal plan that caters to your unique dietary preferences.
Gluten-Free Recipes
Gluten-free recipes don't have to be boring or tasteless. With ingredients like quinoa, buckwheat, and amaranth, you can create delicious and satisfying gluten-free meals that cater to your dietary needs.
Explore the world of gluten-free cooking by trying new recipes and experimenting with different ingredients to create a meal plan that's both delicious and gluten-free.
Low-Carb Meals
Low-carb meals can be just as satisfying and delicious as their carb-heavy counterparts. By focusing on proteins, vegetables, and healthy fats, you can create a variety of low-carb meals that cater to your specific dietary needs.
Experiment with different ingredients and cooking methods to create a low-carb meal plan that's both enjoyable and nutritious.
Meal Prep Summary
In conclusion, meal prep doesn't have to be a daunting task. With a variety of delicious and healthy meal prep ideas, time-saving tips, best meal prep recipes, and options for special dietary needs, you can transform your meal planning routine and enjoy a stress-free, nutritious, and delicious dining experience.
So, what are you waiting for? Start exploring these easy meal prep ideas and embark on a flavorful journey towards a healthier, happier, and more organized lifestyle.
Frequently Asked Questions
Is meal prepping for five days safe?
Yes, meal prep for five days is safe if you follow the USDA guidelines and take the necessary precautions to keep your meals refrigerated.
Meal prepping can be a great way to ensure healthy meals are on hand all week long!
How do you meal prep for a week?
Ease your way into the week with weekly meal prep! Get organized, choose recipes from your Master List that fit your dietary preferences, shop for ingredients, and get your meals cooked or prepped for a quick week of tasty food.
Your future self will thank you for making meal times stress-free!
How many days a week should you meal prep?
Aim to meal prep twice weekly to ensure you have fresh meals each week. This will also allow you to try new recipes and enjoy various meals throughout the week.
Having a plan for when you're going to meal prep makes it easier to have ready to eat meals, and stay on track with your goals.
What are the benefits of meal prepping?
Meal prep has many benefits. It can save you time and money, help you eat healthier meals, lose weight or maintain a healthy weight, reduce stress, increase energy levels, and improve overall health.
What are some healthy meal prep ideas for a busy lifestyle?
Healthy meal prep ideas and easy meal prep recipes for a busy lifestyle include:
preparing overnight oats with fresh fruits and nuts for a quick breakfast
making a batch of grilled chicken and roasted vegetables to use as ready-to-go lunch options for the entire work week
assembling mason jar salads with mixed greens, lean proteins, and homemade dressings for easy grab-and-go lunches
How can I ensure that my meal prep stays fresh and flavorful throughout the week?
To maintain freshness and flavor in your meal prep, storing them properly is important. Consider using airtight containers or meal prep containers to keep your food fresh.
Additionally, you can separate meal prep ingredients like sauces or dressings to prevent sogginess. Store perishable items in the refrigerator and freeze meals that won't be consumed within a few days.
Reheating meals gently and adding fresh herbs, spices, or dressings just before eating can help enhance the flavors.